Deck Staining & Finishing MN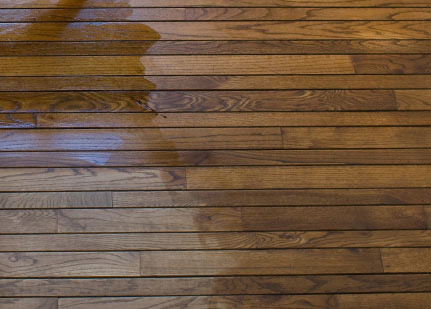 Despite the growing use of wood-plastic composites and all-plastic or metal decking, most new residential decks are still made from wood. And while pressure-treated lumber and naturally decay-resistant species such as cedar and redwood can last a long time outside, they aren't immune from the effects of weather. Thus, most homeowners and deck professionals will turn to a deck finish to slow the aging process and prolong the life of their decking.
The available finishes run the gamut from semi-solids that hide wood grain to clear preservatives designed to keep wood looking fresh. In addition to traditional finishes made from natural oils, there are finishes made from modified oils called alkyds, water-based acrylics, and coatings that combine acrylics and alkyds. No finish does everything perfectly, especially in the grueling Minnesota environment, and all will need periodic cleaning and re-coating.
No matter what finish you choose, the professionals at Home Drywall & understand that the key to good deck finishing is the preparation of the surface. We recommend new deck wood be finished within a couple of weeks of installation to prevent UV damage. Older decks will likely require the use of a cleaning agent and a light, careful pressure washing before refinishing.
Whether your deck is brand new, or has a few years of wear, Home Drywall & will provide you with a beautiful finish you can be proud. Give us a call today for a FREE consultation and estimate on your deck finishing needs.
Infinite Design will meet all your painting needs!