Stucco Siding & Exterior Stucco Wall Painting MN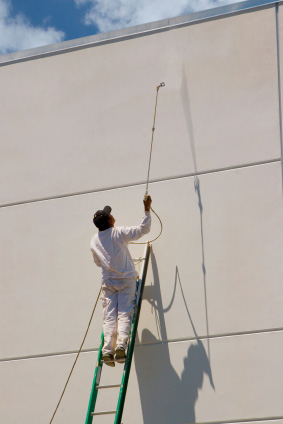 Stucco is plaster with a cement base that is typically applied in three layers over framed and solid walls. Pigment can be mixed in or stucco can be painted. It can be in a variety of textures: smooth, raked, or swirled. For an extra course finish, sand or even pebbles can be mixed in.
Infinite Design Inc. can paint any stucco finish that you have. Painting your stucco home and walls can freshen up, or change the appearance of your structure. We can also use a Elastomeric finish for stucco, which would hide abridge the hairline cracks.
Stucco is perfect for today's maintenance free lifestyle.
Built to last a lifetime: many stucco homes last over 100 years; stucco today is stronger than ever.
Designed for curb appeal: hundreds of colors; hundreds of textures; hundreds of detail possibilities
Perhaps more green and sustainable than any other siding: it is from the earth and recycles back to the earth; exceptional durability and low maintenance makes stucco an attractive choice; because it is less frequently replaced, stucco has a low impact on our natural resources.
Infinite Design will meet all your painting needs!