Woodwork Finishing Specialists MN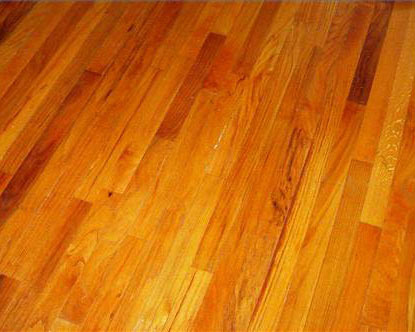 Interior woodwork must be finished to protect it from dust and humidity and to unlock its true richness and beauty.
Infinite Design is fast becoming the interior woodwork finishing contractor of choice in the Twin Cities area. Our trained and certified interior painters specialize in interior woodwork finishing with paint, stain or varnish. Our woodwork finishing preparation and application techniques make all the difference in providing with an attractive home interior that will last a lifetime and make you proud.
Wood Staining
If you are using wood in your home you should strongly consider using a wood stain. Because wood has a naturally beautiful look many people think that staining is an unnecessary step. Staining your wood has several benefits both functional and pleasing to the eye.
There are many instances in which your wood might be exposed to moisture or water. Water and wood do not mix and water can cause severe damage to your wood. Staining the wood will protect it by creating a waterproof barrier between water and your wood.
Staining wood can also provide a beautiful color to enhance the natural grain and texture of wood. However if color is not what your design plans include there are stains available that are clear and only preserve and highlight the natural beauty of the wood. Let the professionals at Infinite Design help you reconstruct or redesign your woodwork.
Infinite Design can provide the quality wood staining of your choice. We take our time in preparing the wood surface before we begin the application process. There are several different types of wood stains on the market and Home Drywall & can assist you in choosing the one that will work best for the look that you are trying to achieve.
Wood Varnishing
Infinite Design specializes in quality services for wood varnishing for wood moldings, cabinetry, doors, windows, and other types of architectural work. At least two coats of a clear finish typically follow the staining process. The finish can be one of many different types of lacquer, varnish, or polyurethane. We can help you decide which is best for your situation. You should also know that in addition to many stock choices, we can custom match just about any sample you may have.
Wood Enameling
The term enameling refers to applying "enamel paint." They have started manufacturing water base enamels,and Infinite Design used Eco friendly water bourne enamel which is better for the environment. Enamels are designed to have excellent flow and leveling properties, which means you, get a very smooth finish. They are also more durable than ordinary wall paint. Enamels are most commonly used on trim pieces such as baseboards, casings, windows, doors, and cabinets and come in most of the colors available for regular paint.
At Infinite Design we offer quality products and skilled workmanship at affordable prices. We would be happy to provide you with a FREE consultation and estimate on any of your interior woodwork finishing needs. You will be amazed at how reasonable the cost actually is.
Infinite Design will meet all your painting needs!